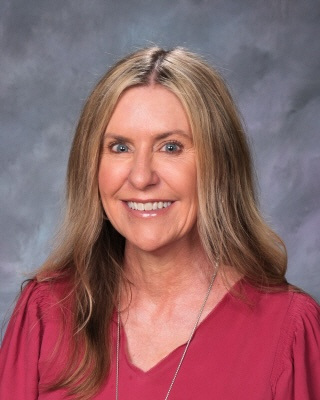 Debbie Cameron, New Principal at Mountainview
Aug 23, 2021
Debbie Cameron isn't new to West Valley, but she is new to Mountainview Elementary. Ms. Cameron is taking on the role of Principal at Mountainview this fall, a role 20 years in the making.
A Central Washington University grad, Ms. Cameron taught at both Naches and West Valley. While she spent a lot of time with the second graders, she also taught Kindergarten and first grade, and, she was a reading specialist and instructional coach. Most of her career at West Valley was at Wide Hollow Elementary, where she made a huge impact not only on her students, but also on parents, and the teachers she worked alongside. Now she takes that passion into her role as administrator of a school of her own.
"A friend once told me I was the luckiest person because I had a job where I made a difference. Every day is different, but every day has opportunities to support students and help them gather the tools they need to be successful," says Cameron. "The teachers here do amazing work in ensuring students have their emotional, social, and academic needs met. They consider each of the students in this Mountainview school their own. My job is to support them in this work."
Cameron says Mountainview is a very close community and she's looking forward to making the school a hub for the community.
"I have always been passionate about child development from birth to age five. Incredible language and growth happen during that period of time. I see Mountainview as a great resource in supporting families through building relationships, supporting families with outside resources, providing school-based information and activities, distributing hands-on resources and materials, and conducting home visits. The teachers here do an incredible job with this already."
Cameron is not only a teacher, she's a mom of two awesome adult boys. Kyle, 25, is a sales professional and Nick, 22, is wrapping up a physics degree and looking into a graduate program. She also has a very sweet (at times) rescue dog named Hudson. WVSD208 congratulates Debbie Cameron on her new role as principal. We're excited to see the amazing things that she will do at Mountainview Elementary!
---