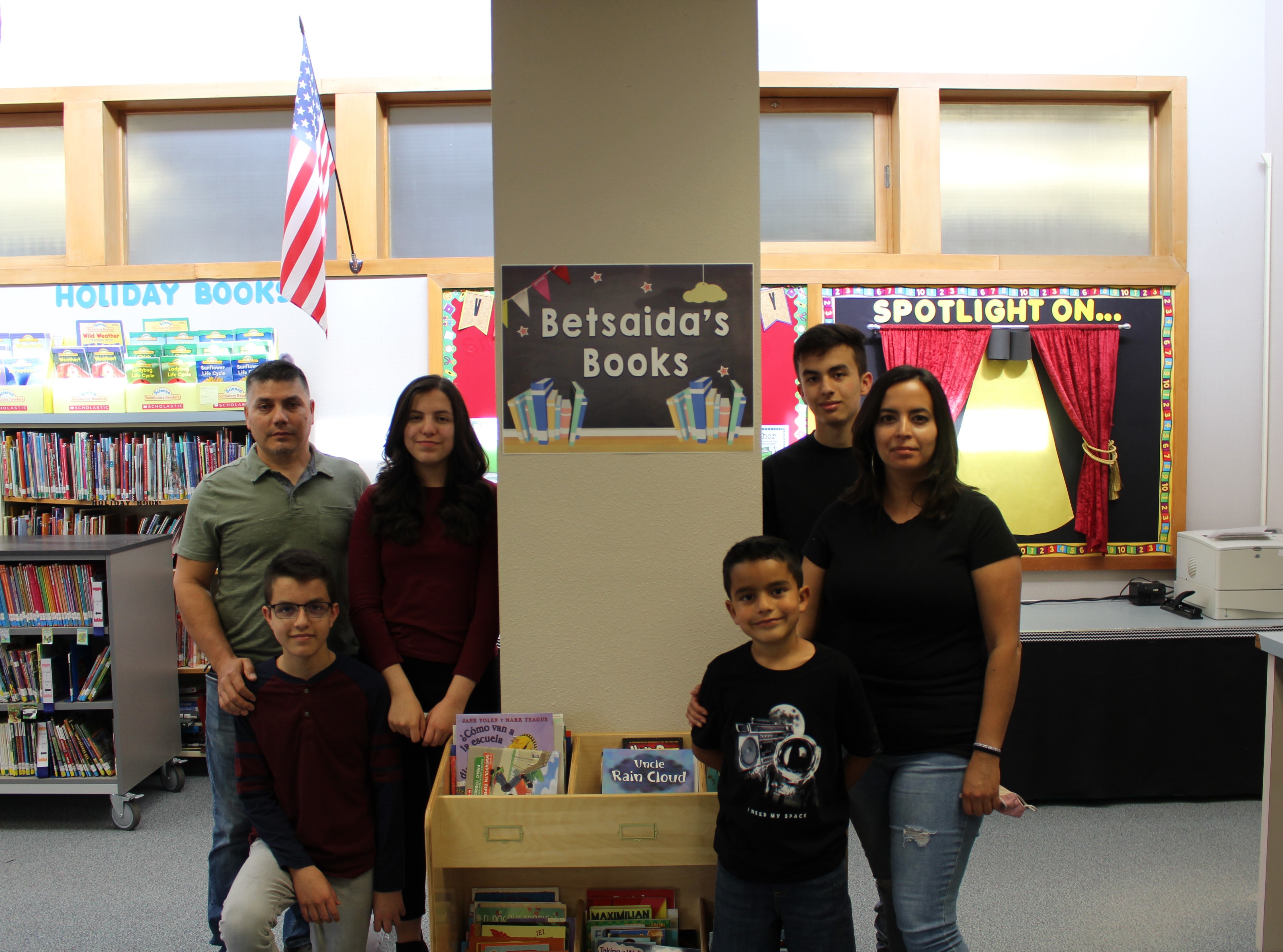 Bethsaida's Books
Jun 22, 2021
"Earlier this year, our librarian told me [Mountainview Principal Nick Hartman] about a student that used to quietly ask for books in English and Spanish. Although she is fluent in English, her dad primarily speaks Spanish. She would read the English books to her dad and her dad would read the Spanish books to her. This student was Bethsaida Larios, the daughter of one of our district employees, Jesenia Larios.
Not only was I very touched by this story, but it spoke to a need that has become evident to me at our school – encouraging more reading opportunities for our students that have monolingual Spanish speaking families. Often times when we have our celebrations for 20/20 reading calendar completion I've seen many students left out that come from Spanish speaking homes.
We have created 'Bethsaida's Books' as a first step in making improvement in this area – a bookstand in our library full of books in Spanish or Spanish/English. While the bookstand looks small and simple, it is a great first step with strong meaning. It is now front and center of our library."
- Principal Nicholas Hartman
---